English Courses In The Monkey Junior Super App
English Courses In The Monkey Junior Super App
Monkey ABC
For kids aged 0-6
Monkey ABC is developed from the original vocabulary app Monkey Junior. This is an early childhood education program to help develop language and logical thinking in kids.
For kids aged 0-6
5,550+ lessons
2,000+ English - American words
6 languages
Monkey Stories
For kids aged 3-11
Monkey Stories is a course for helping kids improve reading comprehension with a clear route through 1,000+ interactive stories.
For kids aged 3-11
14-level study route
100% native English reading voices
1,300+ interactive activites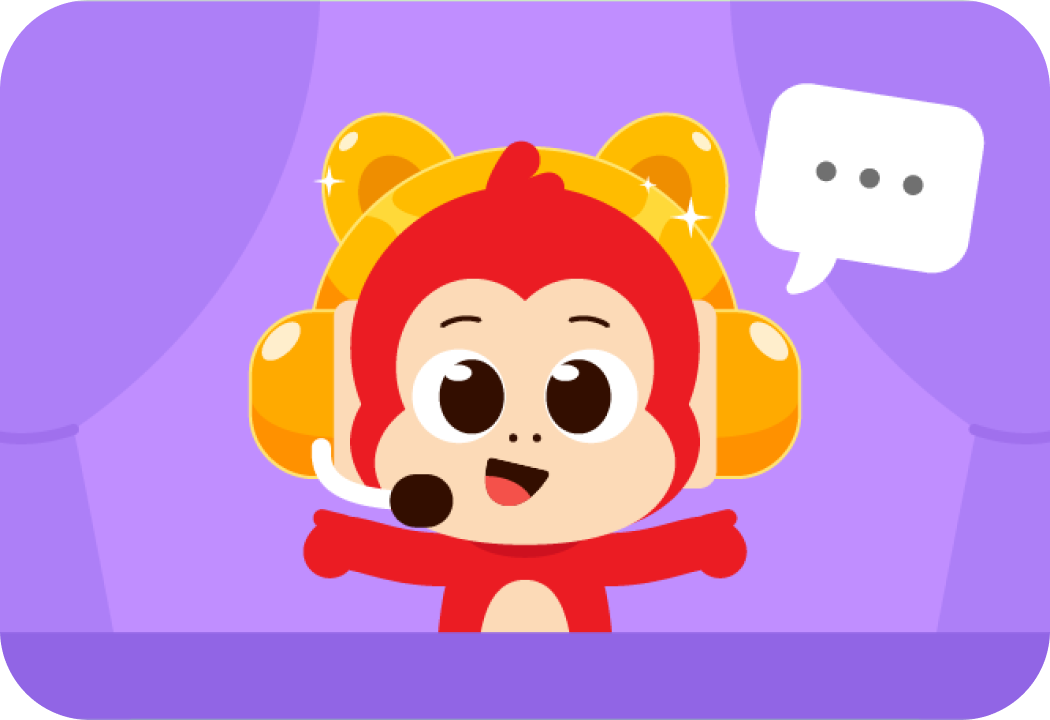 Monkey Speak
For kids aged 3-11
Pronunciation and communication training course for children applying exclusive artificial intelligence technology M-Speak.
For kids aged 3-8
Updates coming soon!
Updates coming soon!
Updates coming soon!
Exclusive AI Technology Helps Kids Master Pronunciation
Provide accuracy scores of each word, each sentence and each paragraph in the stories.
Identify and score the stress of each word. Help kids improve and adjust to standard intonation from the very beginning.
Score the fluency of reading sentences and paragraphs. From there, make comments to help improve kids' speaking speed.
Excited To Learn - Throughout The Learning Process
Videos and illustrations are vivid, attractive, and fun — stimulating kids' curiosity and ambition to learn
Hundreds of interactive educational games help kids learn through play, maintaining their interest and engagement throughout the learning process
Exciting reward system encourages and motivates kids (with coins, stickers, pet items, etc.)
Diverse content types (poems, music, videos, conversations, storytelling, games, etc.) help kids approach language through various forms
Other Benefits Of Learning With Monkey Junior
One Account For Up To 3 Kids
Learn Anytime And Anywhere
Learn On Multiple Devices
Monkey Junior - The Super App Loved By 15 Million Children Worldwide
After nearly 10 years of establishment and development, Monkey constantly strives to spread English and Early Childhood Education to more and more children in Vietnam and around the world.
108 COUNTRIES
And territories where children learn English with Monkey
OVER 15 MILLION CHILDREN
Around the world learn English with Monkey every day
Top 1
Pioneering app applied Early Childhood Education methods in Vietnam
Student of Monkey